Post by Badgerman on Nov 29, 2015 1:45:02 GMT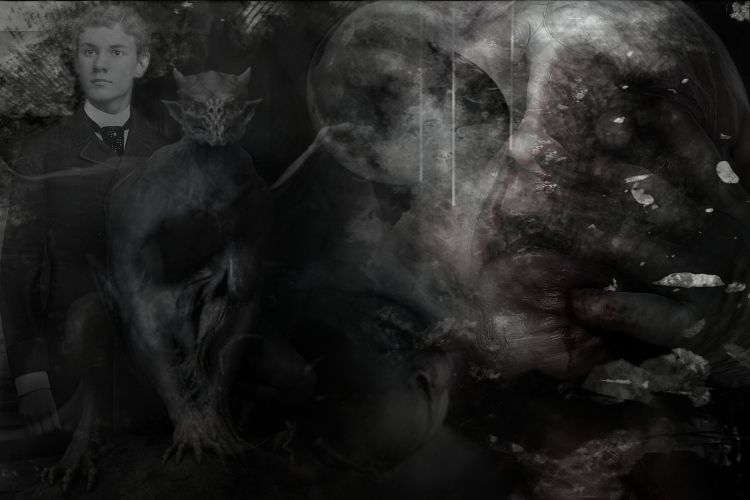 He'd extracted himself from his nightly duties, he'd slunk down to the west wing, Schreiber had been gone for the last three nights on the bidding of the Prince, something about an infiltrating pack of sabbat. They'd be chasing shadows for some time yet, because that pack had been dealt with nearly a week prior. Ethan had dealt with them, he'd sent his own agents and those agents had been less than subtle about their work. Alpha and his little troop had slammed into the packs residence like a stone clad hurricane. Ethan had watched the assault via the medium of a scrying pool. He had watched his three grotesque monsters tear the small pack limb from limb. He'd been enthralled, the great docile beasts he normally kept bound behind the regents door had become raging screaming killers. The victims of the Gargoyles were reduced to rapidly decaying hunks of flesh and bone within the first few moments of the assault. He'd ordered for Alpha to take a prisoner, linked to the Gargoyles via the less than mystical means of a radio operated headset he'd picked one, a young fresh faced male with a set of blades extending from his hands, probably one of the Fiends, he needed certain bloodlines, and this pack had died so fast he'd not had much chance to assess them in great detail so on a snap decision he'd saved one from immediate final death. Beta had held the chosen shovel head in a bear hug whilst Alpha had smashed it in the head and chest repeatedly. The prisoner had squealed in ecstasy as blows that could crush cars rained into its body, eventually a blow struck the warped little fiends skull and it blacked out. It'd taken the pack nearly an hour to return they had returned jubilant and excited, whooping and calling to each other in their deep bellows. Ethan had stood waiting for them in their pen. When the three great gargoyles had landed Beta and the one he thought of as White, the smallest and the palest of the trio immediately pressed their heads to the floor and Alpha had trudged forwards and dropped the unconscious bloody mess at Ethan's feet.
With the help of adept Stratavich he'd carried the Tzimisce down to the laboratory reserved for himself. The younger Tremere had sworn his solemn oath to keep their little joint venture a secret from all outside of the chantry. Ethan was keeping Arty out of this one, they might be friends, they might be sire and childe but he was still an astor but what Ethan and Stratavich were planning was distinctly against the clan's official rules. He'd cleaned up the Tzimisce and taken a brand to its tongue and eyes. The thing had moaned and writhed in delirious joy and he'd burned away it's vocal chords. It was now very mute and blind. He'd already had a womb creature taken from Schreiber's lab, it at one point in it's horrific existence been a horse or possibly a cow, now it was a truncated twisted little torso kept alive with a combination of sorcery and modern science, Ethan was certain it existed in a constant state of agony. Now he had the second part to his scheme, it would involve two or more other "parts" but all in good time. He stood above the trapped little Tzimisce, and squatted down so that he was level with the young vampires head, he whispered into it's ear.
"I am going to help you, your vile little line want to change to warp themselves into something greater, something more than kindred. Well my little fiend, you'll become the warped monster you'll become strong, you'll become powerful but you'll become totally loyal to Clan Tremere"
. The Tzimisce began to thrash at it's restraints. The thought of becoming loyal to the greatest enemy of his bloodline enraged it.
"Thrash all you like, no one knows you're here, no one knows you're even alive, no one is looking for you. You will not be missed.
Ethan drew a flint knife across the naked blind Tzimisce's throat and let the blood what little there was trickle into the beaten copper bowl he held under the prisoner's throat. He crushed the temptation to consume the fiends blood under a wall of willpower, and let the deep rich vitae slowly drip into the bowl.
"I won't kill you little monster, not yet"
With that he rose to his full height and left the gurgling little monster strapped to the slab in a slowly expanding pool of it's own blood. It'd heal the wound itself eventually, the immense amount of damage it'd taken from the gargoyles combined with Ethan's less than tender ministrations had left it weak, with it's blood reserves low it'd be almost helpless for sometime. Ethan was aware of the Tzimisce, he'd been part of the campaign nearly a thousand years ago, that'd seen the two great clans fight each other to a standstill. He was aware of their mystical link to their homeland. He knew his prisoner would get weaker and weaker without his native soil. The creature now slowly dying in his laboratory had spoken with a northern accent, Ethan had smiled at that. It was likely to need earth from yorkshire if it's accent was anything to go by, and that would be in very short supply. It made things simpler for Ethan in almost every way.