Post by Badgerman on Dec 7, 2014 2:17:23 GMT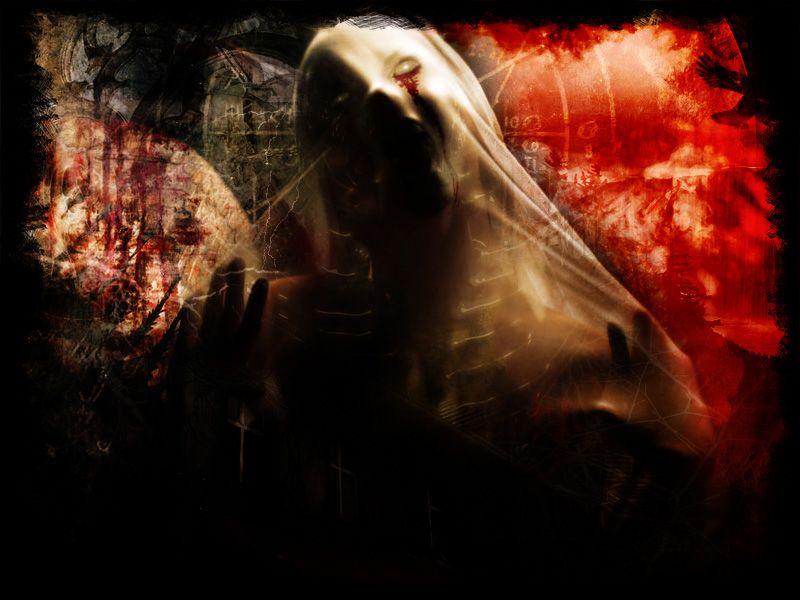 Name : Jonah
Player: Badger
Chronicle : Birmingham by night
Nature : CREEP SHOW
You strive to shock and disgust those around you with gratuitous acts and ostentatiously "evil" mannerisms. You realize, of course, that it's all show and merely a way to intimidate and control others. Outsiders, on the other hand, think you are the Devil incarnate, and you revel in this image. Shock-rockers, rebellious teenagers and the attention-starved exemplify the Creep Show Archetype.
Regain a point of Willpower whenever someone recoils from you in horror or otherwise reacts in fear.
Demeanor : SADIST
Your exist to inflict pain and suffering upon others. Killing is too easy - torture is the best way to truly harm a person, and you seek the Slowest, most painful means to push others to the ultimate limits. Pain - others' pain - gives you immense pleasure. Drill sergeants, jilted ex-lovers and some of the terminally deranged may all display Sadist Archetypes at one time or another; sadism is rare enough to appear only in aberrant cases, rather than reliably in one type of person or another.
Regain a point of Willpower whenever you inflict pain upon someone for no reason other than your own pleasure.
Clan: Tzimisce
Generation : 10th
Haven : ~mobile~
Concept : Serial Terror Weapon
Attributes
Physical---------------
Strength : 2
Dexterity: 5 (fleshcrafting)
Stamina : 4
Social --------------
Charisma: 1
Manipulation : 4 (inducing fear)
Appearance: 0
Mental--------------
Perception : 4
Intelligence : 4
Wits : 3
Abilities:
Talents ------------
Alertness : 4
Athletics : 2
Brawl : 4
Dodge: 2
Empathy: 1
Expression : 0
Intimidation: 5
Leadership: 2
Streetwise: 1
subterfuge: 3
Skills -------------
Animal Ken: 3
Body Craft: 5 (Bone Crafting)
Drive : 0
Firearms : 2
Larceny : 0
Melee: 2
Torture: 4
Performance: 2
Stealth: 2
Survival:
Knowledge ---------------------
Academics: 4
Computer: 0
Finance: 0
Investigation: 2
Law: 1
Linguistics: 2
Medicine : 5
Occult: 3
Politics: 0
Science : 4 (biology)
Technology: 2
Disciplines: ---------------
Animalism: 3
Auspex: 4
Vicissitude: 4
Celerity : 2
Potence: 1
Protean: 3
Backgrounds ------------
Generation 3
Rituals : 3
Status : 2
Retainers: 3 (3 fleshcrafted Szlachta)
Age 2
Virtues --------------------------
Instinct : 3
Conviction : 5
Courage : 3
Path of Metamorphosis: 6
Willpower = 9
Blood pool: 13
Appearance:
It is predominantly humanoid in shape. Two arms two legs and a head. Lets start at the bottom and work our way up shall we.
Feet - Human normal, with the exception that the bottoms have been hardened, layers upon layers of ridged toughened skin.
Legs - human norm.
Pelvic regions (because you'll only ask me a dozen times) - Think Ken doll.
Abdomen - a skin pouch in it's upper abdominal area. Lined with thick toughen membranes.
Chest - Rib cage altered and thickened. Boney nodules extend out through the flesh apparently at random. (Think studded leather armour effect)
Arms - both arms have an altered shoulder structure allowing for full rotation. The forearms have backwards curving bone blades (Body armoury - combo discipline described below)
Hands - long thin extremely dexterous. Two extra joints in the fingers.
Head. A large bone crest/plate (grown as an extension of the skull) grows from the nape of the neck up and round to the sides of its face. The top of the boney plating is again ridged and noduled.
Facial features
- EARS - lower than human norm. Situated on the neck, reduced in size to small lobes with enough muscle control to lay them forwards flat against the skin.
- EYES- Large well spaced and lidless. Nictitating membranes (think fish)
- NOSE - under sized. Bone ridge runs along it and up to the skull plate (think helmet nose guard)
- MOUTH - long slit mouth, filled with needle teeth. The mouth is on average twice the size of a human one in width. (hence the merit and the speech impediment)
- Tongue - long and split into three.
Merits:
Pain Tolerance (2pt. Physical Merit)
Your body is hardened to pain (perhaps through repeated uses of Vicissitude or personal torture) Because of this you ignore penalties at the Bruised wound level.
Naturally Supple (3 pt MERIT)
You are attuned to Vicissitude like a fish in water (or blood, or pus...). Your difficulties are reduced by two when using Vicissitude on yourself (copying someone exactly, bonecrafting someone into an elaborate shape, etc.).
Oversized Mouth (1-pt. merit)
Your mouth is huge and you are able to open it to prodigious width. You may drink an additional two Blood Points from your victim each turn.
Flaws :
Speech Impediment (1-pt. flaw)
You have a stammer or other speech impediment that hampers verbal communication. The difficulties of all die rolls involving verbal communication are increased by two.
You must roleplay this Flaw whenever possible.
Spoiled Beast (3-pt. flaw)
What the Beast has had before, it wants again, and it wants it now. Any time the player must make a Willpower roll in order for her character to resist desire, she does so with only as many dice as she has in her Willpower pool, as opposed to her rating. That is, she rolls her current Willpower as opposed to her permanent Willpower. This Flaw can be particularly debilitating when it comes to staving off hunger for example.
Combination Disciplines
Flesh of Wind and Water
●●○○○ Celerity
●●●○○ Vicissitude
Under normal conditions, a Tzimisce (or other user of Vicissitude) who seeks to reshape his own form must take the time to mold his features and limbs into the desired shape. This makes it difficult to adapt to changing situations, such as the chaos of combat or the need for sudden disguise. Flesh of Wind and Water (so named because of the rippling effect seen in the flesh as it operates) allows the Tzimisce to make those alterations allowed by the first three levels of Vicissitude almost instantly (each use of the power takes but a single turn), without the need to physically sculpt the alterations. This power can be used on the Cainite wielding the power only; if he wishes to alter someone else, he must do so at the normal rate and with the normal methods. This power is unknown outside of the Sabbat.
System
The player spends two blood points each time this power is invoked, and must make all standard rolls required for the use of Vicissitude. He may use only a single Vicissitude power per use of Flesh of Wind and Water. Thus, if he wanted to use both Fleshcraft and Bonecraft on himself, he would have to use Flesh of Wind and Water twice, requiring a total of four blood points, two rolls and two turns.
Body Armory
●●●○○ Protean
●●●○○ Vicissitude
This power enables the vampire to form wicked weapons from her own body. The vampire may create sword blades, axes and even spiked mauls, and these weapons do terrible damage to their targets. Many Tzimisce make sword-arms and knife-bladed knuckles and the like, but more dramatic implementations are possible.
System
This power costs two blood points per weapon Grafted (though larger weapons like two-handed swords and great axes cost four), and the player must roll Dexterity + Body Crafts (difficulty 7). Weapons created in this manner cause aggravated damage (from the Protean Discipline); lesser weapons that do only lethal damage may be created using Flesh- and Bonecraft.
PATH OF METAMORPHOSIS
Nickname: metamorphosists or freaks
Hierarchy of Sins
Rating Moral guideline
10..................Postponing feeding when hungry
9……………Indulging in pleasure
8……………Deferring to another for knowledge
7……………Sharing knowledge with another
6……………Refusing to kill when knowledge can be gained
5……………Failing to ride out a frenzy
4……………Considering the needs of others
3……………Failure to experiment, even at your own risk.
2……………Neglecting to alter your own body
1……………Exhibiting compassion for others
Ethics of the Path
• Learn the characteristics of all stages of life and death. Vampires, as embodiments of both stages' qualities, must evolve along the tree of death as well as life.
Death is perhaps only the protozoa-stage of unimaginable states of being, which a truly enlightened Cainite must learn and assimilate
• One should not overly concern oneself with mortals. They are a step below the Children of Caine, not as step above. In retaining bipedal posture, binocular vision, opposable thumbs and cause/effect cognitive processing a Cainite has taken all she generally needs from her former existence. Mortals sometimes aid vampires by accomplishing valuable intellectual breakthroughs, but most such reasoning applies to mortal servitors and networks with little effort, much like logging onto the internet.
• Do not share knowledge with others, as it is too valuable to trust to a flawed creature like one' self. This tenet is perhaps the most indicative of Tzimisce paranoia that enlightenment development, as it seems of limited utility. Nonetheless, the metamorphosist viewpoint is that all creatures – even other path followers – are ultimately objects of study. To impart knowledge and enlightenment to a lab rat is to corrupt the experiment. The rat will not act "naturally"
• Indulge in the beast, but deny it. True comprehension of unlife requires a broad range of experience. The Beast in of itself is like any other organ or system. If overtaxed or if the rest one' self is allowed to atrophy, is it a detriment. If assimilated properly into the whole, exercised and nourished but not besotted or bloated, the Beast takes it place within the framework. Its perceptions, while simples, are often correct.
• One should alter and augment one's body. Changing the flesh might pave the way towards changing the soul. As without, so within/ While altering one's flesh in of itself does not lead to enlightenment, the act of experiencing the physical world through different body-lens can in turn to lead to innovative ways of thinking – or unthinking, as the case may be.
• Do not heed the needs or desires of others. Their lack of introspection may distract even the keenest of intellect. To remain ever aware of one's own evolution, one must be continuously self-centered. Because one cannot evolve another being, that being's needs are by definition an impediment to the true way.